PASSION. EXPERTISE. RESPONSIBILITY.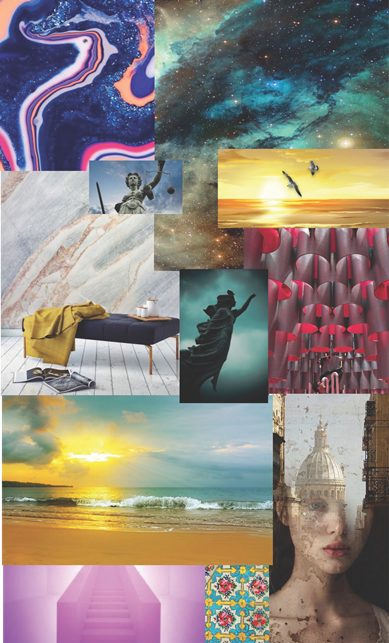 Welcome to the MojSkrbnik community!
We believe there's enough money in the world for everyone; we just need to know how to channel it so that anyone can safely and creatively live up to their potential. All we need is knowledge, a good plan and care. Through our actions we are changing the fossilized rules of the financial industry.
Why are MojSkrbnik services indespensable?
Because only with knowledge, the right tools and connectivity can we achieve the heights of financial security.

The application gives you an option to ask questions while giving you access to a financial e-library, written advice and an archive of webinars.  

Ask us anything: loans, insurance, savings, investments … We answer your questions within the app, and invite you to a meeting once a year.

Knowledge is wealth, which is why we were among the first in Slovenia to start with education in the field of personal finance. You are always the first we invite to our events.

It doesn't matter where you come from, information is available to you every step of the way, whether you are alone, a couple or have already started a family.

Taking care of your data is our priority. We keep our security at the highest level, enhancing
your confidence every step of
the way.

Personal finance is a serious topic, but it does not mean that it has to be the handled in a thriving environment. We are constantly striving that you always feel comfortable in our company and our premises.
Transfer your financial stress to those who can manage it for you.
MojSkrbnik is a community of people who work with passion, knowledge, and always responsibly, fairly, and with empathy for others. Why fight financial stress yourself when we can help you deal with it.
MojSkrbnik through the eyes of a user .
A 3-VD SYSTEM integrated to connect all your accounts, news, communication center and more!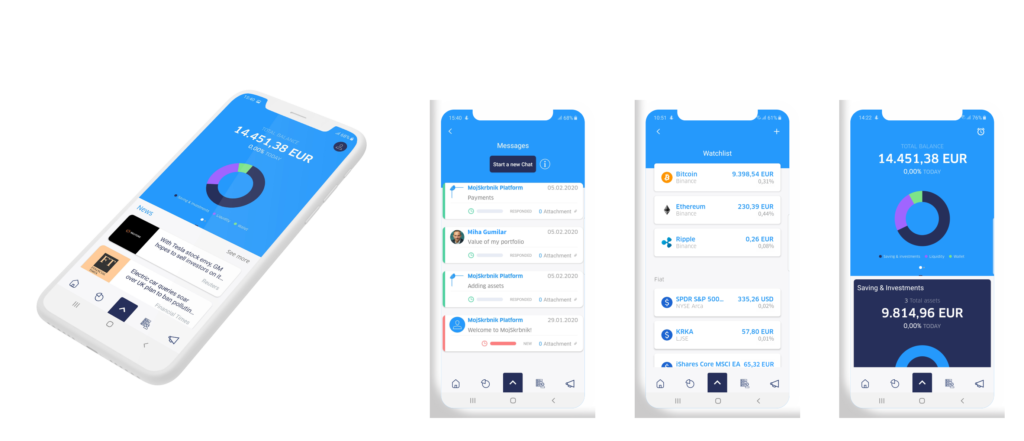 Choose your MojSkrbnik package.
YOU CAN CHOOSE FROM FOUR DIFFERENT PACKAGES. CHECK OUT THE ONE WHICH SUITS YOU BEST.
+ up to minx 0.5 and max up to 1.8 % from portfolio value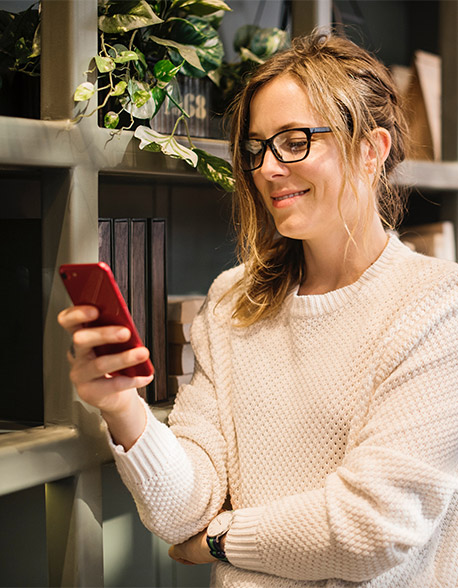 Other about the services.
WHAT DOES MOJSKRBNIK BRING TO THE USER?
"The flow of information through the MojSkrbnik service is fast-paced; we always get clear and understandable answers to questions. Also the way how they deliver information is accurate, clear and transparent. Our children are even excited about the knowledge we are getting. " 
Choose your mentor to financial security.
With our help you will always have your three bags of money under control.
Let your financial stress be handled by an experienced team.
Fill out the form below and receive more information about mojskrbnik services.